CodeQL Scanning in GitHub
GitHub code scanning can spot security problem in your code automatically, a really nice feature
As you can read directly from GitHub blog post GitHub code scanning is now available and ready to use for your repositories.
I've blogged in the past about code security scanning in GitHub but in that post I didn't show what happens when analysis engine found some possible security problem in your code. When something is not ok, you can go on your Security GitHub tab to look for alerts.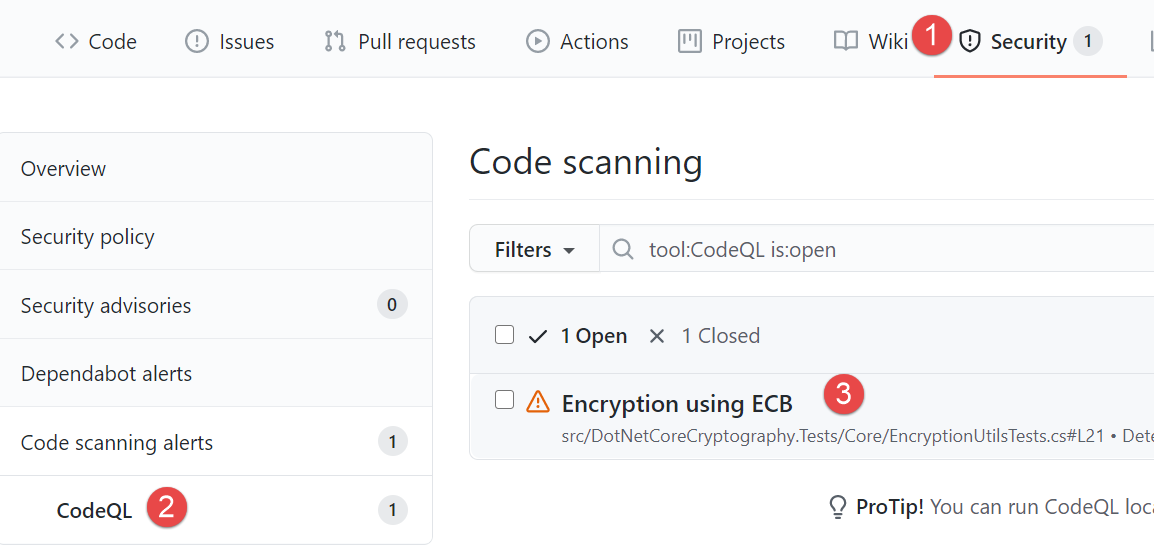 Figure 1: CodeQL alert results in your repository
In Figure 1 you can look at alerts page of CodeQL analysis, where you can see a possible vulnerability in my application, encryption using ECB mode of operation. If you do not know why ECB is bad, you can simply go to the detail of the alert.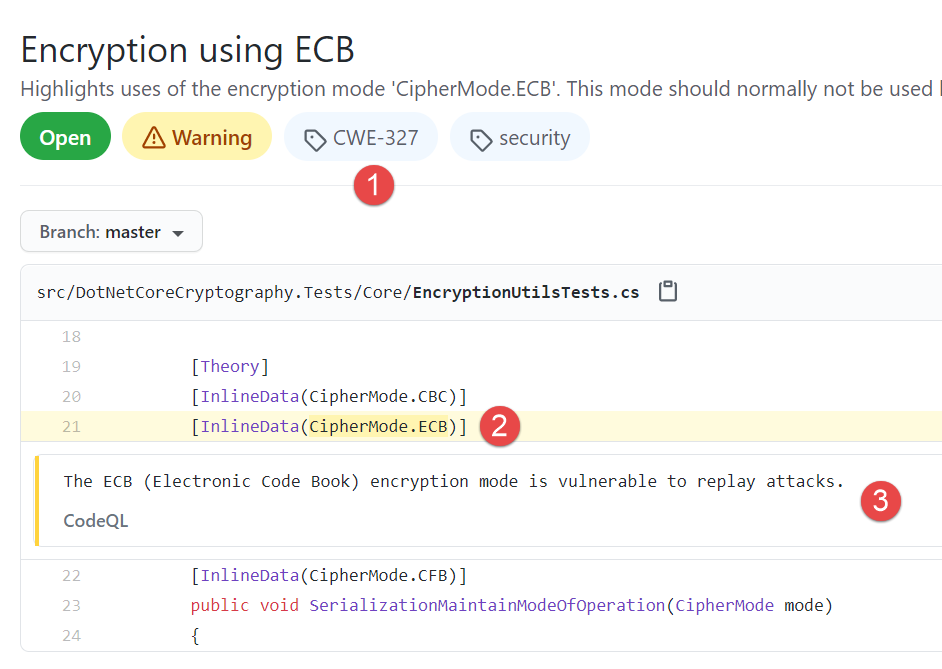 Figure 2: Detail of the alert, position, description and CVE reference
The code CWE-327 indicate a Common Weakness Enumeration, that indicates some faulty code that is not secure, in this situation number 327 indicates weak Mode of operation used in some Cryptographic operation. If you want more detail on the subject, you can look at CWE database to have more details on why the code is bad.
If you scroll down on GitHub alert you can find all the link you need, but also when the vulnerability was introduced in the code (Commit and branch) so you can immediately start a review to understand why vulnerable code is slipped in your master branch.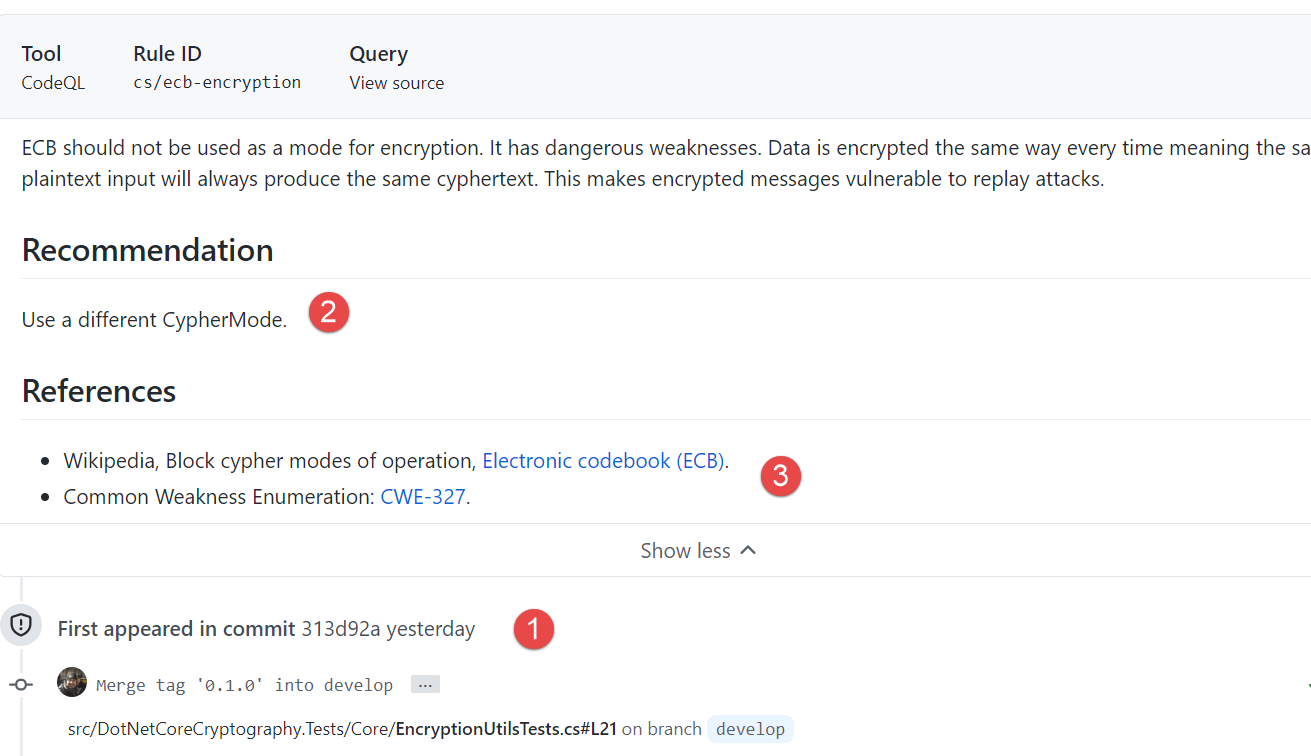 Figure 3: Detail of the alert, when was introduced as well as some useful links
When you got a security flaw in your code you should review, understand why the code is there and, finally, change the code or dismiss the problem. In GitHub you can give three reasons why you want to dismiss the alert, as you can see in Figure 4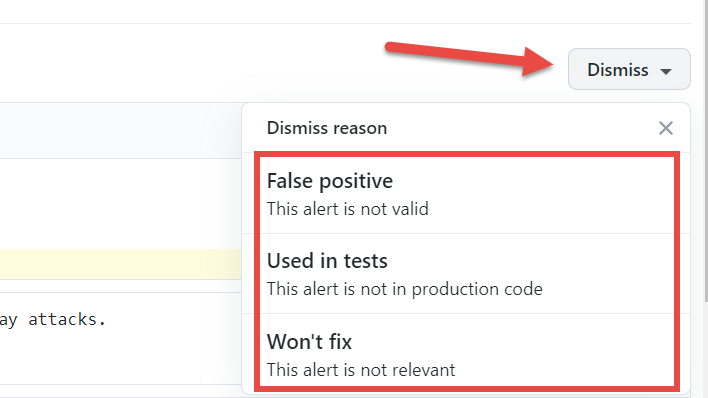 Figure 4: Dismiss the alert with a valid reason
The third reason, won't fix, is used only when you cannot fix the code, you should have a very valid reason, but it is always possible that you cannot remove the vulnerable code. One possible reason could be that it is in some controlled part of the code, never called from external source.
There are also a couple of other situation to dismiss the alert, the obvious one is false positive. Analysis tools are great, but not always they spot the right problem. After a through analysis you can decide that the alert is not true so you can dismiss. In this specific situation I got the middle option, This is code written for a unit test, and since it is not production code, you can safely dismiss related alert.
Once you dismissed an alert, you can always look at it searching for closed alert, and, clearly, you can reopen whenever you want.
Overall experience is great, I misses only the ability to have a discussion directly under the alert, a feature that can be easily bypassed manually opening an issue with a link to the alert. Apart this minor missing feature, in my opinion the feature is great, you can setup a GitHub action for CodeQL analysis with few clicks and if you mix CodeQl with standard security analysis of Sonar Cloud you can have a good security scan of your code.
Figure 5: Create issue with a link to the original alert
It is not a perfect solution, but it works perfectly, if the alert is not obviously in a test (like in this example) you probably want to start a discussion around it.
Gian Maria.