I hope I can help others because it took me about a couple of hour to find a solution to this problem.
I have a mini DV camera SONY DCR CH51E and windows 7 rc 1. When I connect the camera to the pc the first time I see a baloon in the systray area that tells me "new hardware found, installing drivers" drivers install is OK, I can now see my camera in the list of available hardware.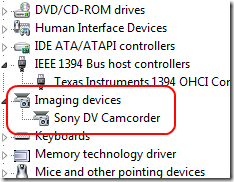 The problem is that when I plugged the camera both in VCR mode and both in capturing mode, nothing happens. In windows vista I remember that a popup appears telling you if you want acquire the video, but in windows 7 rc nothing happens.
The solution is, first you need to install windows live movie maker and windows live photo gallery, you can download the live installer and install them both. Then you must open photo gallery (I know that you want to import a video, but in windows 7 the DV acquisition module is in photo gallery), goes to the file menu and then, import from a camera or scanner.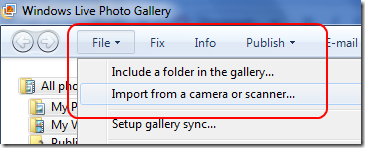 Finally the dv importer module opens, asking you the source you want to use.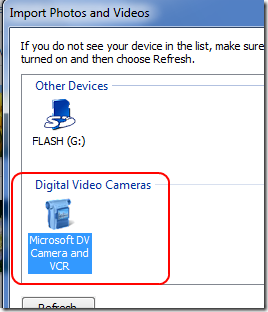 When you put your camera in VCR mode it ask you what you want to import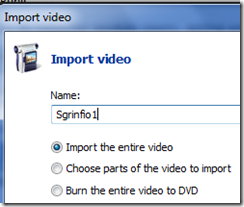 If you decided to import the entire video, it rewind the tape automatically and starts importing everything. You will see preview of the file and the acquisition is done at the same speed of the tape, so will be patient.
In the end you will have imported successfully your videos in your pc.
Have fun
Alk.